Obviously when you spend an entire week on an island in the Pacific that is constantly renewing itself via fire and earth, your going to get to see some evidence of volcanic activity. Although we didn't get a chance to see any real lava flows, we did see examples everywhere and although the world was in color, for some reason my photogs eye only perceived it in black and white....
What I found even more amazing is how the lava flows into the ocean. For some reason you get in your head the vision that the lava just slips in and forms a kind of charred beach. You couldnt be more wrong. It builds a gigantic cliff that gets relentlessly hammered by the ocean and creates what can only be described as the analog of the White Cliffs of Dover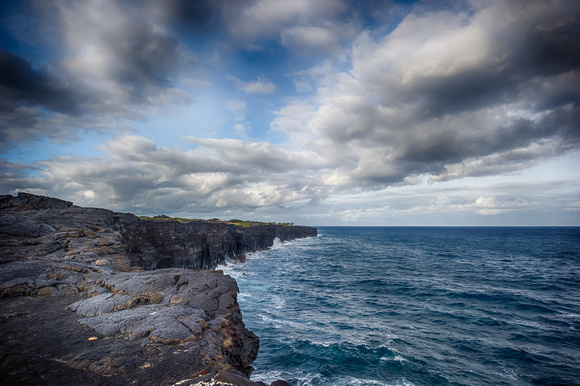 If you dare to lean over the edge, there are dozens of arches cut into the cliff face. The ocean cuts sea caves into the wall of Lava and then crumbles away, leaving arches like the following...
Make sure you click on the images to experience them full size on your monitor.
Another amazing day on the Fire Rock of the Pacific.
Until the next image theft...
Aloha!